You are allowed to enter two though
Really? Okay well both of them then
Challenge Two theme: City Streets
Voting time, @Artists! (wink) It's anonymous.
Which ones for you think match the city streets brief?
Any more votes, @Artists? We only have 10 users who have voted so far
Challenge Two theme: City Streets
Congratulations to the winner of our second challenge. For the one labelled "City Streets".
You'll receive our new badge and get to pick our replacement theme.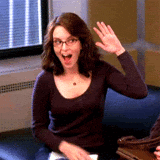 I'm not really sure why I didn't enter. I probably will this time, look out.
Quack
YASSS @idiot.exe CONGRATULASHUNNN
Quack
Okay, @idiot.exe, as you never got back to me about the new theme, I'm going to base it on your pfp and go for "A Splash of Purple".
Voting:
Which theme would you like for the third challenge?
A Splash of Purple
Flowers
Hats
In Motion
Macro
Monochrome
Reflective
Silhouettes
Symmetry
The Forest
WOAH I DIDN'T SEE THIS-
Thank youu
STAN CEREAL
TYYY
Sorryy
Need another couple of voters, please, @Artists, as we have 3-way tie?!
Challenge Three theme: Flowers
Submit your entries below, @/Artists! (wink)
Remember to check the rules first.
@Artists, where's all the submissions at? You're about a day or so left. I'll try to take some tomorrow but please try to get a shot of some flowers to submit too!