Wow.
HA! I'm no optimist. … Okay, have fun. Talk to you later.
G'night y'all

Well I'm off to sleep, talk to yall tomorrow
More comments as I read the RP posts: (wink)
That's what I was thinking too.
Wow. He's a little ball of sunshine, ain't he? [SARCASM DETECTED]
Hahaha. Love him.
Oh, please?! Please can he meet with Cordelia later?!
Oh, I really hope that Tea's character is sarcastic. That'd be sooo much fun.
HA. Sounds like a great sibling relationship… HAHA. So much "love".
The awkward behaviour when you're really nervous 'cause you've bumped into your crush.
Hmm… Again, @LTea, did you say on the last thread that the three lines in the post weren't including dialogue as a line?
Oh, boy. Is she a little perfectionist?
Now, that's what I call a threat. Love it.
Oh, I really wish that had confronted her and gone against his mother's wishes. It would have been a treat.
Uh, how does she ride in this dress?
HEHEHE. Love is attitude. (smiling_imp)
There's that definition again. HEHE
Oh, My, I seriously LOVE this character soooo much. I know she's only an NPC, but still…
---
Sorry, will finish later. Must sleep.
Phhhttt… no…
I love it when u make comments on the posts, it makes me laugh so much
@LTea
I want to just repost my first post from the other forum… how can I do that?
Lmao, I ain't done the signups yet. I will today
Is anyone approachable in the stables?
I just meant that's what it like in real life when you're around a crush, not that your character is.
Glad you like. So I shall continue then?
It's all here, I think.
Mercy sort of is, but @leaptheleap hasn't replied to me on the sign-up thread chat abouttif she wants to start a conversation.
Hmmm. But maybe lil' old Gia does have a crush. hehehehe. I guess we'll have to wait and see.
Yes please continue!
And thank u!
Not yet, I have a couple things I needed to work out with you first, so expect a PM from me soon.
Practice what you preach m'dear.
Oh no, you okay Craycray?? Need a hug??
Should I leave then…
Pfft, yeah. We wouldn't get along if you were. XD
He is a true millennial. XD
I mean, she is, but she's also mannered and Estella is her kingdom's princess, soooooo…
She's gonna have to fight Rudosia if that's the case. XD
I'll let this slide, Lemon's doing good, and she is kinda adding something, so tis all good in my book.
Magic.
Same, I freakin' love writing her, and her FC is perfect.

She's a right little madam.
Find it in the archives. There's a link somewhere on the Sign-up thread
I look forward to it!
The staff…
Yeeeeeeessss!!!
I am feelin' that.
grabs my dusty pirate hat
Men, we have our heading!
@LTea I know Estella & Belladonna were talking, and it should be my turn to reply, but I won't be able to until the end of this week.
Sure, I'm f.i.n.e. (wink) Nah, I'm alive, so I'm good, right? … I always want hugs!
HAHA. This is true. HEHE.
Damn, ain't that the truth.
Damn it for status and classes.
Wait… Why is that?
(wink)
(Gives you an "are you serious" expression)
Yes, totally agree. HEHE. Perfect for the school.
YAY! Glad you approve. (wink)
Okay, what do you mean by the end of this week (It's sunday evening for me currently, so do you mean this coming friday or something else?)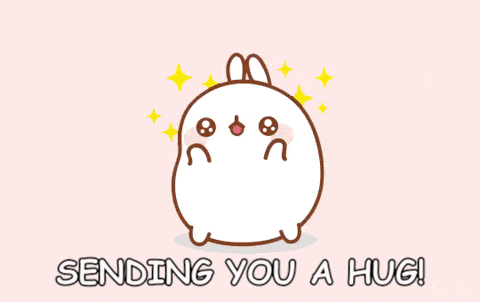 Check out her bio.
(Returns a 'very' look)
Thank you, Tea. (wink)
Wait, who's?
HEHE. Okay.
HERE WE GOOO!
Disney Blu-ray promotional theme song plays