20
Turned 19
Eh close enough, But that donut cake looks amazing and now I want cake.
I'm such a bad friend
EZCUSE ME YOUR A WONDERFUL FRIEND I love you all
So tired… happy birthday though! One year closer to dying
Thank you Telly that is exactly what I needed on my 19th birthday, A pandemic the fear of death.
Sleep
…
Also Jordan thanks for being an amazing friend! I write something nice in the morning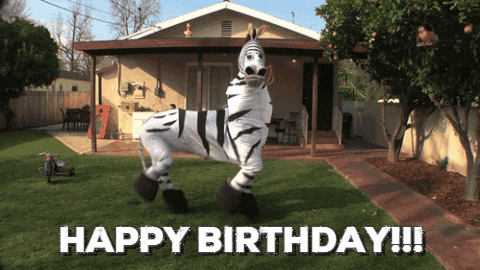 I hope you have a good one, @ForeverAngel!
Thank you so much!!
Don't worry your on time
That is terrifying
THANK YOU!
Thank you!
Happy birthday to my birthday twin
Thank you! And happy birthday to you my lovely
Happy birthday @ForeverAngel, you're now one year closer to being a fossil
Happy birthday again, @WhiteBlossom, you're also one year closer to being a fossil again
Happy Birthday!
@WhiteBlossom @ForeverAngel