---
The International Song Contest

---
"Ladies, gentlemen, and everything in between, it is finally time for this year's annual International Song Contest!"
The world watched as the ad intruded on every channel and every social media platform there was. Interrupting everyone who had just been lazily looking at the screen before Crystal Dlamini, Hyun Young, and William Watts appeared in their flamboyant costumes.
The International Song Contest had been an annual occurrence for almost ninety years and was at this point one of the most prestigious contests you could win, guaranteeing you great success and, of course, the one million dollar cash prize. The three smiling people on the screen were good examples of where this competition could take you if you won. They had all been contestants some years ago and were now global superstars with more money than they would ever be able to spend in a lifetime.
The thought of winning was a pipe dream for most people around the world, since it was incredibly hard to even get chosen to be one of the contestants - and it was nearly impossible to win.
But somehow … you managed to become one of the lucky few contestants.
---
You get a free plane ticket over to Paris, where the contest is held this year, and you also get a room at one of the city's most luxurious hotels - The Viridian. All of the other contestants will be living there as well, making you constantly aware of your competition.
At the beginning of every week, you will be given a theme. It's then up to you to find a song that fits the theme and create your performance of the week. You have to decide what the stage will look like, your back-up dancers' choreography, what you'll wear - everything.
During the week, you will also be visited by journalists, talk-show hosts, fans, and so on. Then, you will be able to convey what you're like in real life.
---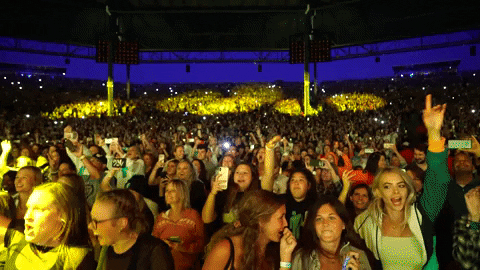 At the end of the week, you will perform your song in one of the world's largest arenas, as well as the billions of people watching on their TVs. The three judges (Crystal Dlamini, Hyun Young, and William Watts) will then critique not only your singing, but also your behavior during that week, as well as your over-all image. They're not only looking for the world's best singer - they're looking for the world's next superstar that's got it all!
The judges then pick the two contestants they feel have been the least charismatic and/or talented during that week and let the viewers at home vote on who should get thrown out of the competition. This is where your likeability comes in. The viewers are much more likely to want someone they like to stay.
Do you have what it takes to win? And what price are you willing to pay to be the world's next superstar?
---
RULES

You will write your posts in the past tense and in the third person's perspective.
You will not get angry if you get eliminated - it's a risk you take if you want to be a part of this roleplay!
Two (or more) characters can only be from the same country if they're in the same group.
You are not allowed to godmod journalists/talk-show hosts/fans reactions to your character.
You are allowed to sign up as a maximum of two characters, but they have to be two different genders.
Two characters cannot have the same voice.
You are not allowed to make time-skips without my permission!
I will probably add more rules later on.
---
RESERVATIONS

Judges:

@/benitz786 - Hyun Young - South Korea - Jennie from BLACKPINK
@/deadly.moonlight - Crystal Dlamini - South Africa - Nancy Wilson
@/cuteswede - William Watts - England - The Weeknd

Female Characters:

@/TL_DR - NAME - Israel - Mandy Harvey
@/melancholy - NAME - Iraq - Au/Ra
@/CerealKiller - Eleanor Hardy - England - Jess Glynne
@/eclipseis - NAME - USA - Sabrina Carpenter
@/elgenbloskenwriter22 - NAME - India - Lauren Jauregi
@/Kbail - Pricilla Newman - Canada - Tori Kelly
@/WhiteBlossom - NAME - The Netherlands - SINGER
@/GlitterFist - NAME - Mali - Jennifer Hudson

Male Characters:

@/elgenbloskenwriter22 - NAME - Mexico - SINGER
@/CerealKiller - NAME - Austalia - Ed Sheeran
@/WhiteBlossom - NAME - The Netherlands - SINGER
@/TL_DR - NAME - COUNTRY - Alec Benjamin
@/melancholy - NAME - Ireland - AJ Mitchell
@/Laronie - NAME - Argentina - Alexander Stewart
@/Madilnel - Arkiham "Arki" Bosate - Wales - Blackbear
@/Kbail - Samiel Amadi - Ethiopia - Khalid
---
SIGN-UP FORM

Click HERE.
---
FACECLAIMS

Click HERE.
---